Product Description
Grammy award winner Mike Score  the Iconic king of 80s MTV  releases his  A FLOCK OF SEAGULLS 6 1/2 inch Bobble Head Exclusively for the Lost 80's Live tour, only 3,000 units produced world wide and only 50 pieces will be sold through this site!  for the true 80s Fan!  Mike Score's Signature-Autograph comes on Bottom of Bobble Head Base. You can only Buy this limited edition Bobble Head Autographed at the Lost 80's Live tour Meet and Greets or You can buy it right here while supplies last!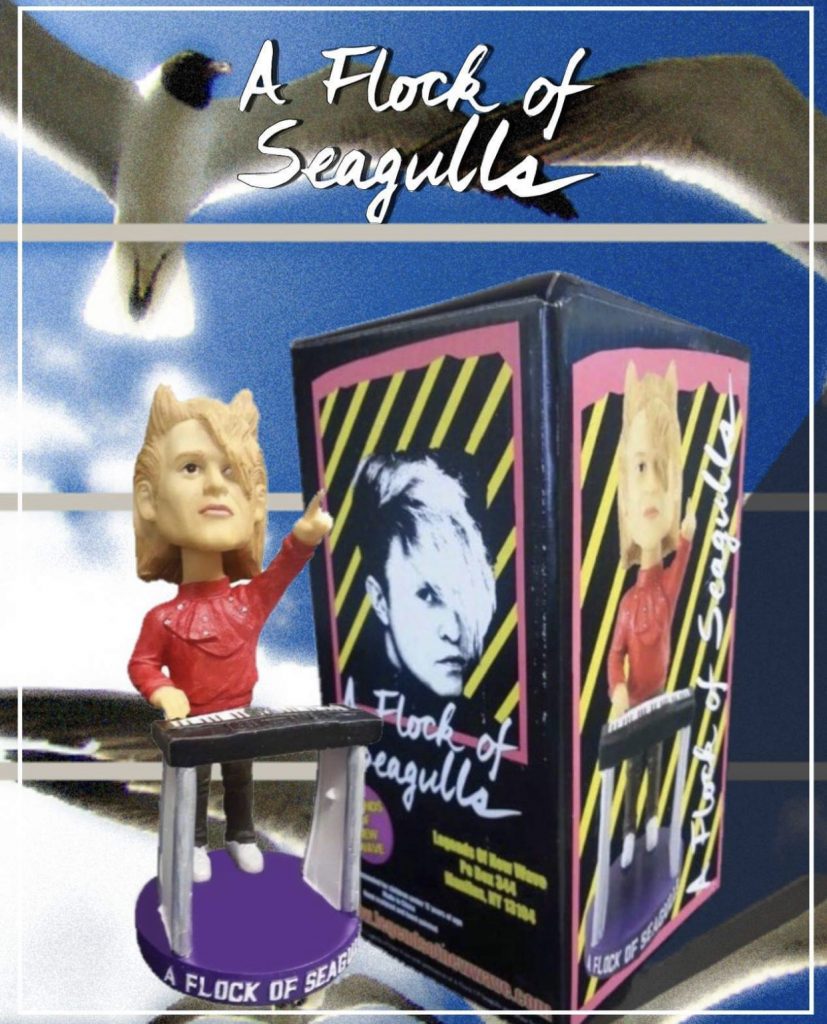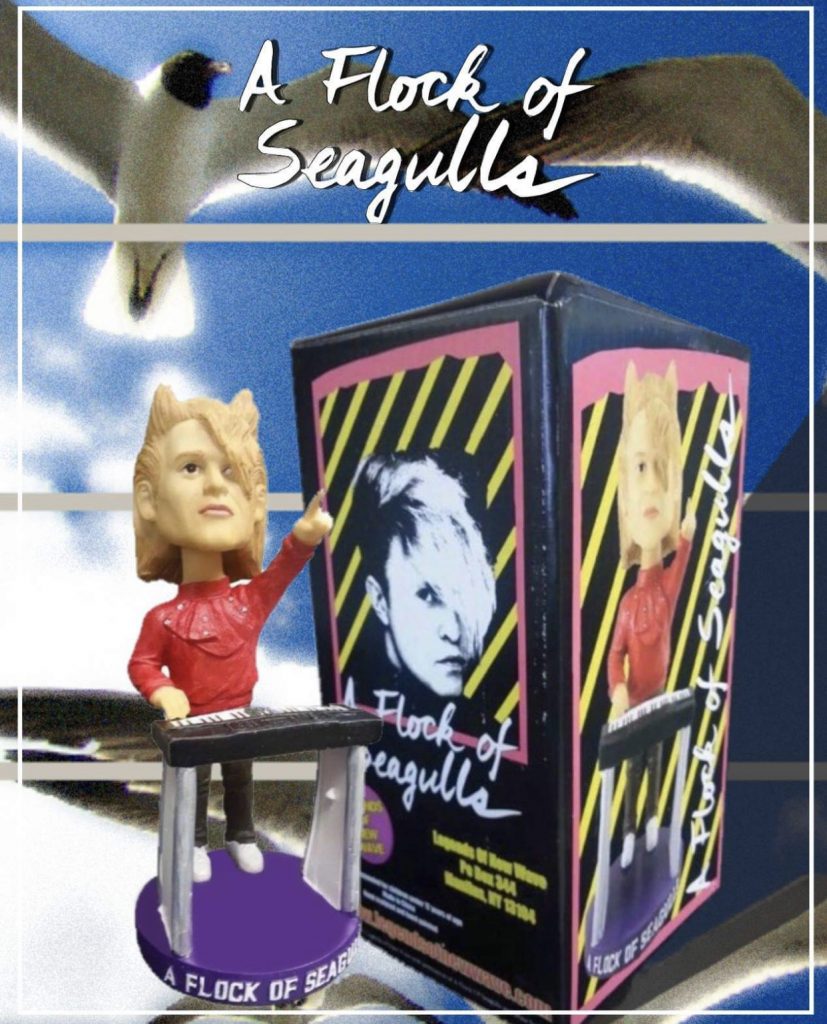 this item is extremely limited only 1 may be purchased at a time
Bobble Head Boxes are Hand Numbered [1-50]
US Residents only, please allow 6-8 weeks for delivery.