Statement Regarding COVID-19 May 13, 2020

Here we go, going Back to the Future
2021 for Lost 80's Live!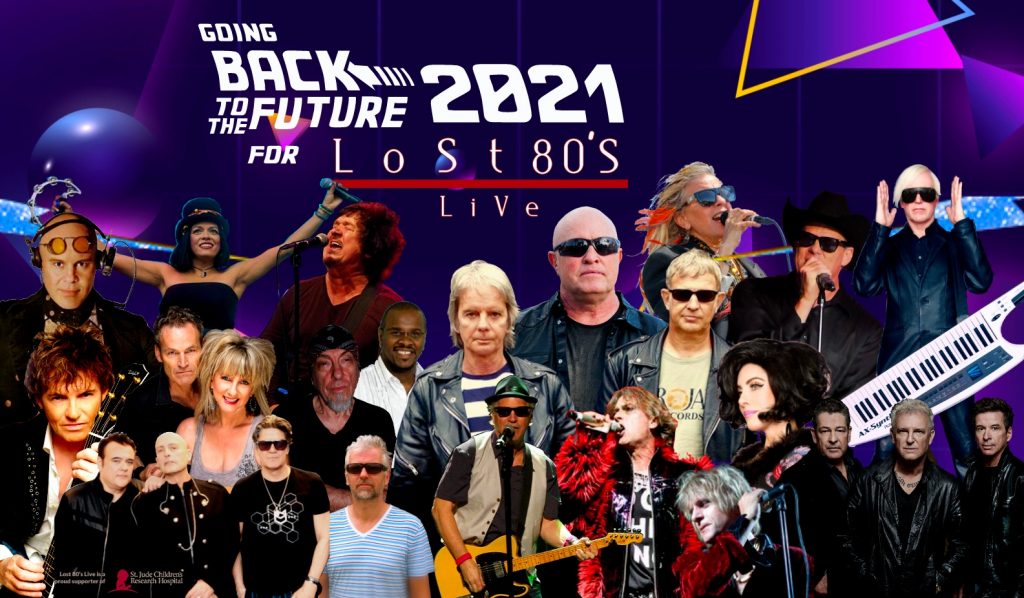 Boys and Girls it pains all of us to post this, but due to the uncertainty of our live performances and the immediate conditions in the US and the world, Lost 80's Live 2020 has been rescheduled for July-September 2021. for those who have already purchased tickets, and meet and greets It will be the same time frame, the same venues, same month, same week, same seat, just one year later. DAMN YOU COVID-19😆 and of course ticket refunds will be given for those who can't make our rescheduled date(s) contact venue(s) for details and deadline. [all meet and greet refunds available until July 15, 2020, meet and greest are a charitable add on with proceeds supporting St. Jude Children's Hospital].
Our amazing artists Thomas Dolby, A Flock of Seagulls, The Romantics, Missing Persons, Naked Eyes, Animotion, Glass Tiger, Josie Cotton, Musical Youth, Burning Sensations, B- Movie, Farrington + Mann original members of When In Rome UK, Dramarama, Tommy Tutone, Boys Don't Cry, Annabella's Bow Wow Wow, Trans-X, and many more have agreed to reschedule. 😎🎶🎤🎸🎹
We can't wait to see you in 2021 but most importantly please stay safe, we need your pretty faces with us! We have known so many of you for so many years it would not be the same without you.
from my entire crew, agents,
promoters, venues, production staff
and all the artists involved,
we love you❤️🎶 and we'll see you in 2021
Rob Juarez
Xo
creator of
LOST 80'S LIVE!