Men Without Hats
Men Without Hats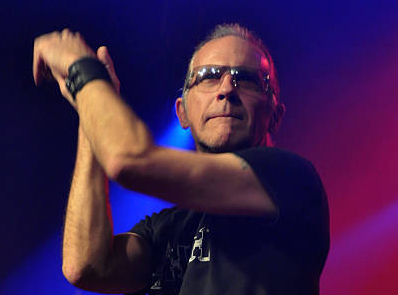 Biography
The new wave synth pop collective Men Without Hats were formed in 1980 by brothers Ivan and Stefan Doroschuk. Ivan was the leader of the group, writing the majority of the songs and providing the lead vocals; Stefan was the guitarist; and other members changed frequently throughout the course of the group's career. They independently released their debut EP, Folk of the '80s, in 1980; it was reissued the following year by Stiff in Britain. During 1982, the band consisted of Ivan, Stefan, another brother Colin Doroschuk (keyboards), along with drummer Allan McCarthy; this is the lineup that recorded Men Without Hats' 1982 debut album, Rhythm of Youth, Taken from their debut, the single "The Safety Dance" became a major hit, peaking on the American charts at number three in 1983. Driven by an insistent three-chord synthesizer riff, the song was one of the biggest synth pop hits of the new wave era.
The group wasn't able to exploit its success, however. Folk of the '80s (Part III) came in at number 127 on the charts in America and made lite impact in other parts of the world. Thanks to the minor-hit tit
le track, 1987's Pop Goes the World was a bigger success, yet it didn't recapture the audience their first album had gained. Released two years later, The Adventures of Women & Men Without Hate in the 21st Century did not make the chart, as did its follow-up, 1991's Sideways.  in the now  "Men Without Hats" plan to tour the states in 2016, we will see them on a few of the Lost 80's Live dates this season and the "Rock of the 80's" supporting THE HUMAN LEAGUE and MARC ALMOND of SOFT CELL.
Men Without Hats are now Now Accepting Offers for Live Performances in 2018-19  for the following situations – Artist Available for 80's & 90's  packages,  Fly Dates, Club Size Venues, Festivals, Fairs, Casinos , Radio Shows And Corporate Events:
Official Site